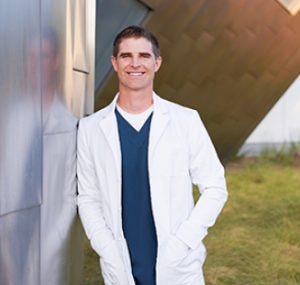 France Nielson, DDS
General Dentist
Dr. France Nielson is a caring, excellently trained and experienced dentist who truly cares about oral health.
The Tooth Family Dental is owned by Dr. France Nielson. He has spent years preparing and planning this office with you and your family's dental needs in mind. "All of our supplies are the top of the line and well researched," stated Dr. Nielson, "they are the exact same materials I want in my own mouth."
To correctly treat cavities, pain, infection and gum disease, Dr. Nielson understands the necessity to have the correct and best in technology, supplies and techniques.
Dr. Nielson believes that each procedure from the smallest to the largest must be done correctly with the best techniques.
Dr. Nielson graduated from Brigham Young University in 2006 with a Bachelor of Science degree in physical education with an emphasis in exercise science and received his Doctor of Dental Surgery degree from Virginia Commonwealth University School of Dentistry in 2010.
Dr. Nielson believes in serving and likes to be active in his community. Dr. Nielson was the student body president at Brigham Young University from 2004-2005. While in dental school, he was a part of research projects and student government. Dr. Nielson is proud to have served as a Captain and dentist in the United States Air Force from 2010-2014.
Dr. Nielson believes in staying current in latest trends and topics and is currently a part of the following associations:
"Good dental treatment is about doing the little things correctly – I take great pride and satisfaction from all procedures done well from a cleaning or filling to root canals or bridges."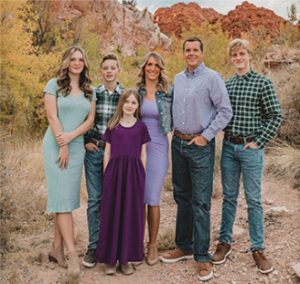 Jacob A. Powell, DDS, MS
Board-Certified Orthodontist
Dr. Jacob Powell is a board-certified orthodontist who takes great pride in providing quality and compassionate care to those seeking an improvement in their smile and oral health.
"My philosophy, as an orthodontist, is that the desires of the patient always come first," said Dr. Powell. "Before I begin treatment, I ask the patient what it is that they want to achieve. And before I finish a case, I always want to know if the patient is happy with the result, even if the treatment appears complete from my perspective. Coupling that with my extensive knowledge of comprehensive orthodontics, I know we can obtain a satisfying result for every patient!"
Dr. Powell is passionate about his profession; always seeking to improve his techniques and mechanics by following the most state-of-the-art practices backed by research. He is a member of the American Association of Orthodontists® and actively attends their annual conferences, earning the continuing education needed to stay on top of the technology.
In 2018, Dr. Powell earned his orthodontic certificate and Master of Science from the Tri-Service Orthodontic Residency Program at Lackland Air Force Base in San Antonio, Texas. But his career in dentistry did not begin there. He received his Doctor of Dental Surgery from Virginia Commonwealth University School of Dentistry in 2009. One year later, he graduated from an Advanced Education in General Dentistry (AEGD) residency at Travis Air Force Base, California.
His AEGD and seven years of experience as a general dentist only enhance his abilities to provide comprehensive orthodontics. He has a thorough understanding of fillings, crowns, root canals, implants, dental materials, gum surgery and oral surgery. This knowledge helps him to not only focus on the orthodontic aspect of your treatment but also comprehend how it will affect your overall oral health.
Dr. Powell (AKA Lieutenant Colonel Powell) has served his entire dental career as an active-duty officer in the United States Air Force. He has been stationed in California, Germany, Idaho and Texas, and is currently stationed in Nevada, at Nellis Air Force Base. During his service, he deployed to Al Udeid Air Base, Qatar, where he provided emergency dental care for six months to our brave troops down range.
Practicing part time at The Tooth Family Dental is a wonderful opportunity for Dr. Powell. He enjoys his service treating active-duty military members but also looks forward to his days at The Tooth, where he can see younger patients, learn the ins and outs of private practice and provide his quality services to the general population.
Dr. Jacob Powell and his wife, Annalisa, are from Boise, Idaho. They have four beautiful children; Jacob, Audrey, Ethan and Colette. In his free time, he enjoys dirt biking with his sons, camping, hiking, fishing, playing guitar and piano and exercising.
Monday 7:00 a.m. - 4:00 p.m.
Tuesday 7:00 a.m. - 4:00 p.m.
Wednesday 7:00 a.m. - 4:00 p.m.
Thursday 7:00 a.m. - 4:00 p.m.
Friday 7:00 a.m. - 1:00 p.m.
Saturday Closed
Sunday Closed