Welcome! Our friendly team is dedicated to helping you improve your oral health and smile. We are proud to provide high-quality, personal care in a modern and comfortable environment, and will work one-on-one with you to help you feel at ease while receiving treatment. To make an appointment with Dr. France Nielson, Dr. Jacob Powell and associates, our dentists in Las Vegas, Nevada, and learn more, call The Tooth Family Dental today at 702-202-1603.
Our team is fluent in the languages of Mandarin Chinese, Spanish and Thai.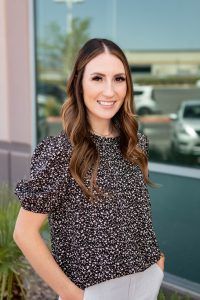 Megan was born and raised in northern Utah and spent four years living overseas with her husband and dog before locating to Las Vegas in late 2020. Megan graduated with her associate degree in business management and economics in 2020 and is currently working on her bachelor's degree in human resources. What Megan loves most about her job is the opportunity to see her team grow and achieve their goals. Megan loves spending her free time with friends and family, golfing, boating, reading a good book, traveling with her husband and going to Disneyland.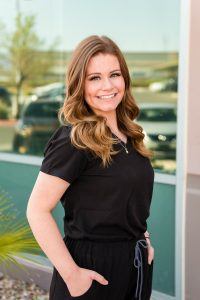 Alita has been in the dental field since early 2022 after making the decision for a career change. Alita loves her decision and enjoys the opportunity she has daily to help patients achieve a happy and health smile. In her free time, Alita enjoys reading, spending time with family and her dogs, and watching movies. Alita can't wait to meet you!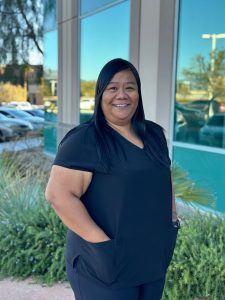 Maryann
Treatment Coordinator
Check back soon to meet Maryann!
Giselle
Insurance Coordinator
Check back soon to meet Giselle!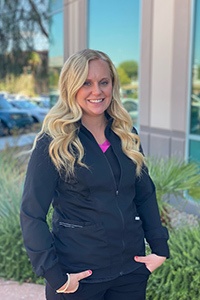 Tess
Registered Dental Hygienist
Tess has been a dental hygienist for close to seven years and has loved the dentist since she was a little girl! Tess was born and raised in northern Utah and moved to Vegas about a year ago. Along with her husband and two kids, she enjoys doing activities outdoors, like hiking and golfing. Her favorite thing about being a dental hygienist is educating patients about their oral health and getting to know more about them!
Check back soon to meet Ashlynn!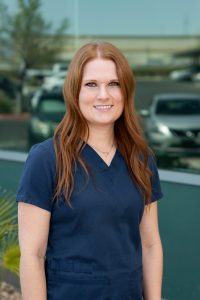 Emily
Registered Dental Hygienist
Emily graduated with her Bachelor of Science in dental hygiene in 2012 from Weber State University in Ogden, Utah. Prior to graduating from dental hygiene school, Emily was a dental assistant for four years. She loves the dental field. She enjoys helping people to have healthier mouths and more confident smiles. Emily grew up in Utah and moved to Las Vegas with her family in February 2021. When she is not at work, she likes taking care of her houseplant collection, reading, hiking and spending time with her husband and daughter.
Mary Ann
Registered Dental Hygienist
Check back soon to meet Mary Ann!
Vanessa
Lead Dental Assistant
Check back soon to meet Vanessa!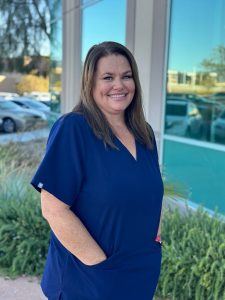 Check back soon to meet Jennifer!
Monday 7:00 a.m. - 4:00 p.m.
Tuesday 7:00 a.m. - 4:00 p.m.
Wednesday 7:00 a.m. - 4:00 p.m.
Thursday 7:00 a.m. - 4:00 p.m.
Friday 7:00 a.m. - 1:00 p.m.
Saturday Closed
Sunday Closed